EE 5G Network Launch
Imagine you could watch The FA Cup Final being played on your local pitch. Or be transported to the best seat in the house to watch the game, live.
Working with Saatchi & Saatchi, Visualise produced all of the live immersive content for the new EE 5G advert. This content consisted of both augmented and virtual reality and was streamed, live, over 5G.
The project involved six live 360 cameras in the stadium, five of these were fixed and one was mobile based and hand held, we also had cameras in the 'gods' looking down on the pitch, allowing fans to watch the match overlaid on their local community pitch below them. We describe each of the pieces of technology below.
"Visualise allowed us to push the boundaries of what is possible with immersive technology. Their expertise meant we could not only deliver a hugely challenging and pressured experience live from the FA Cup Final, but also helped us to understand and ideate during the creative process. A first-class partner."

Richard Firminger, Executive Producer - Saatchi & Saatchi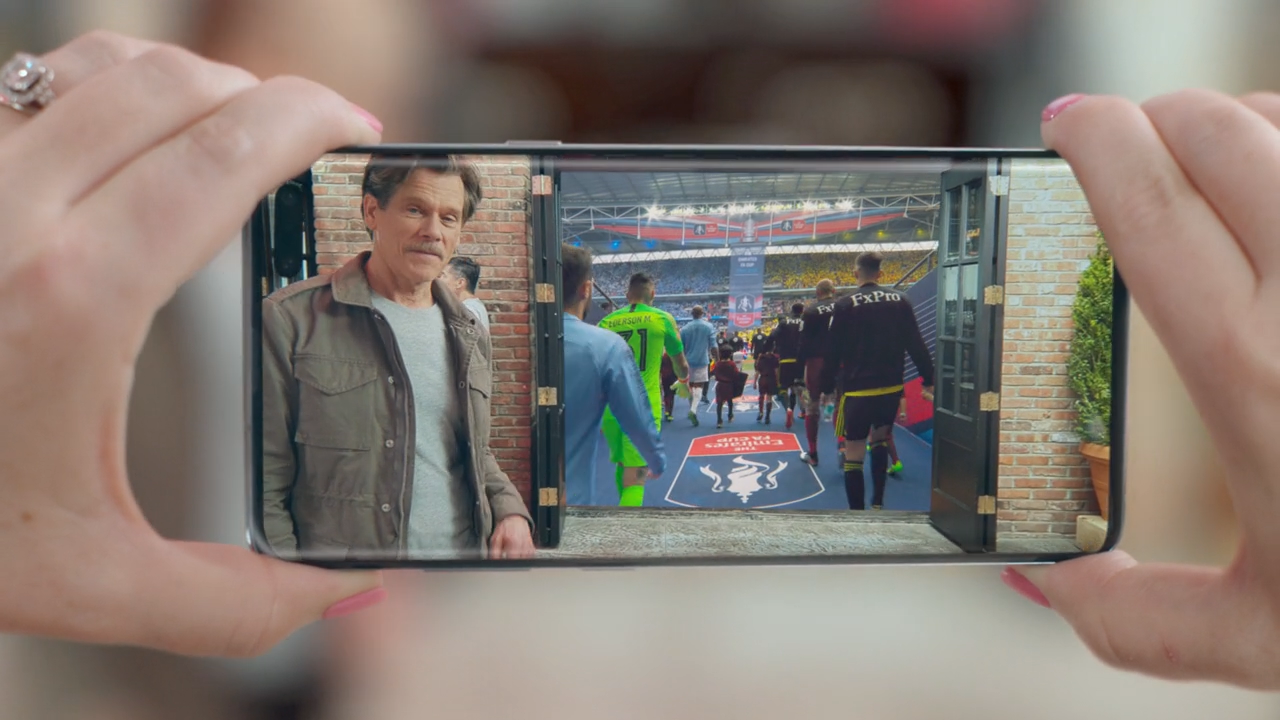 Augmented Reality 'Portal' – Holding up their phones, fans could see a portal through to the FA Cup Final, in this case, next to Kevin Bacon.
They can walk through the portal and step on to the pitch at Wembley, while the game is being played. Once through the portal they could move the phone all around watching the match like they were there.
The AR portal uses Google's 'AR Core' to track the doorway to the floor.
Augmented Reality 'Pitch Switch' – holding up their phones overlooking a community pitch in Mile End, fans could see Wembley, perfectly overlaid on the grass below.
This view replicated the view from a private box at Wembley, the phone recognised the view of the pitch and dynamically overlaid the live footage from the match over an existing community pitch.
Virtual Reality  360 Streams – Using fixed 360 cameras around the pitch and a mobile 360 camera in the crowd, we live streamed from Wembley to a lifelong Manchester City fan.
The mobile 360 camera was streaming through 5G from the man's grandson who was in the crowd, giving some amazing and touching moments for the advert, and real reactions.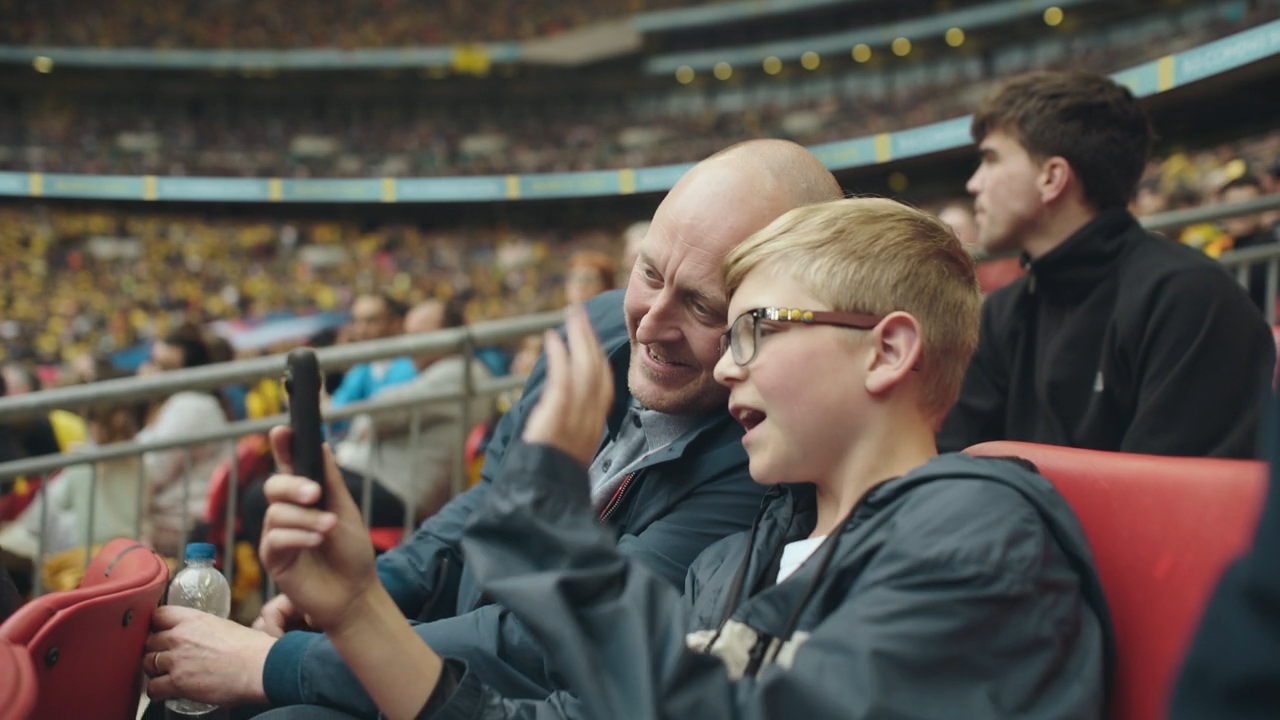 One of the most important aspects of this commercial was that the technology worked live. Not only does this give legitimacy for the 5G technology but it also gave the main film crew the chance to capture real reactions from the people featured in the adverts.