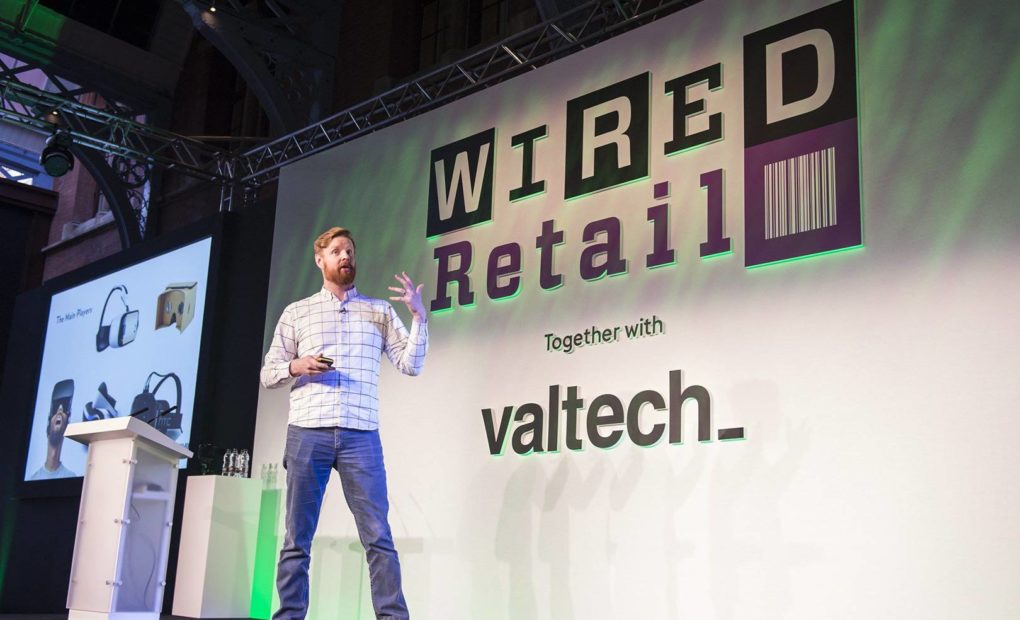 The winners in retail will use AR to further people not product
The future of immersive technology in retail.
My team has been creating compelling stories and experiences for brands using immersive mediums since 2013. A timestamp many people don't believe. But – believe me – for seven wonderful years these incredible, imaginative mediums have been our bread and butter. 
Often described as done very well or very badly by a select few – regardless of which, AR is usually viewed as a new trend to avoid or admire for many businesses whether due to cost, return on investment or pure fear of the unknown. VR – its sibling – is much the same, the perpetual tech bridesmaids. 
But this year, there's been a change of heart. Most of what Covid-19 has brought to the world has been earth shattering. But one thing this terrible virus has beckoned is a renewed enthusiasm towards AR and VR for retail brands who have had their customers locked away from them. And behind the scenes, the technology has caught up too. 
It's piecemeal in relation to the big picture but for those in my industry we're all breathing a much awaited sigh of 'finally'. We've always known what we could possibly do for these incredible brands in the retail space had they just let us, perhaps now we'll have our chance. 
But a word to wise, you might be a brand rushing to build a new online experience for your customers – but do it right. There are rules to this sweet shop. 
Build an immersive lookbook 
Thanks to the current situation on our high streets online shopping has increased by over 50% between September 2019 and June 2020 according to the Office of National Statistics. 
Retailers with an ecommerce presence have a captive audience if they want it, but with your customers primed it is important to capture their imagination and delight their eyes once they get there. Put people first.
If it's clothes or shoes, imagine your photography, fully 360 degree enabled. Your customer can enter your world, look around them, look up and down models and crucially, click on the products they are tempted by. Placed in an interactive webVR player, this means people can enter on mobile, desktop or tablet to navigate the content simply moving their phones around themselves to look around.
Looking at the products themselves, these can be placed in your environment and seen, as they would look if you bought them. This idea was trailblazed by Ikea with their Ikea Place app but is also used by Apple, Toyota and Gucci. Dulux is even allowing you to try their paints on your own walls!
Gear it up for social 
It is estimated that during 2020 – since Covid-19 lockdown restrictions were enforced – an extra 200 million users joined TikTok. Although TikTok advertising is still in its infancy, these statistics should be heeded by businesses in the retail space. People are sharing more than ever before and a quick search on TikTok – if you dare – reveals that a lot of new content is based around clothes, products and striking transformations.
Making sure any interactive content that can be created using AR on your digital platform can be uploaded to all major social media platforms is a must. It seems obvious but it's crucial. Again, think about tying up the experience for your customers. We worked with Mercedes to help launch their new 'art car', a collaboration with Virgil Abloh called 'Project Gelanderwagen', one of the key deliverables there was a 'Spark AR' filter for Instagram, allowing you to place the car in your own surroundings and walk around it. 
Another way to achieve integration with social media is to create a series of filters for Instagram that allows you to place an augmented reality portal. This is a doorway that you can place anywhere around you using your phone. Customers can then walk through it, into the world of your store. As I mentioned at the top – all of these tips are human centric rather than business centric. These technologies are unique to any other that's been or gone, it's all about experience – evoking an emotion, a feeling or a reaction from your audience or users. And with everything that has happened, maybe we all could use some of that spirit.
Make it interactive 
Once 3D photography is built, make sure your site is multidimensional, why should the information and content stop there? A customer should be able to click on the different items in the collection, leading to information on key features, close up shots and linking through to pages on your site that feature those items. 
Or for a tech product like a computer, mobile phone or car, why not let people look under the surface, see an x-ray view that shows the product working or watch it animate out in a slow motion 'explosion' of all it's parts.
Business benefits
Stepping away from experience, not only does this technology enable your customers to view the details of the product much better, in turn it means reduced returns. Recent studies have shown that 3D imagery can limit returns by 35% and 76% of people say they would return or exchange online purchases less often if online retailers provided more accurate product images and details. 
Also – anecdotally – the longer a customer spends on your website, the more likely they are to buy something. Simple.
Whilst I'm stressing the positives, the change of state in the retail industry has meant a loss of jobs which has affected many, with M&S reporting this month they will make 7,000 of their staff redundant. I do not wish to approach this with levity but there is an opportunity here to scale up retail in the benefit of all using technology which services people better and helps businesses grow. 
A rising tide lifts all boats and we have to hope the next generation of retail can do that for our economy.